Technology Help
This page is for PMA staff and students to use if they need any technical help. This page will also include steppers for any issue you can resolve yourself and drop any new updates that are tech related.
If students need a charger they can purchase one from these links:
Do you need help with technology? Fill out this Form and Nanh K. will get your ticket and will begin working on your issue.
Students, please be advised this year will be different in how Chromebooks will be handled. You get 3 replacement Chromebooks for the year. After 3 replacements you will have to get future replacements at the various repair centers.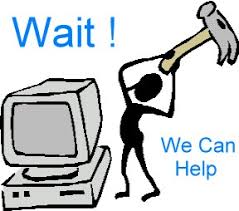 Locations
Fitzpatrick Annex Building
(rear of Fitzpatrick Elementary School)
4101 Chalfont Drive, Philadelphia PA 19154
Martin Luther King High School
(parking lot entrance on Haines Street)
6100 Stenton Avenue; Philadelphia, PA 19138
South Philadelphia High School
(entrance on 13th St.- press the buzzer)
2101 South Broad Street, Philadelphia, PA 19148
Hours
Monday, Tuesday, Thursday, Friday: 9 a.m. to 3 p.m.
Wednesday: 9 a.m. to 5 p.m.
Chrome Book Safety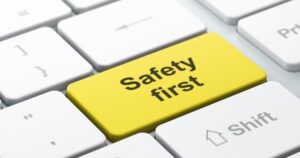 These Chromebooks are not toys nor are they your phones, they're for learning. In order to succeed you need your Chromebook to learn which will lead to success. You can't reach success without the tools necessary so treat your Chromebooks with care. Below some guidelines will be listed that can help better take care of your Chromebook.
Charging Chromebooks
In many cases, last school year of students had a bad battery in their laptops or broken chargers.
The best way to stop that from happening is to stop charging Chromebooks overnight.
Don't overcharge your Chromebook, it messes with the battery which also could mess up the charging port
That could lead to chargers shorting out, please when your Chromebook is fully charged remove it and you will have a longer-lasting charger and battery.
Locked Chromebooks
Locked devices are Chromebooks that have been reported stolen or lost.
Once it's been marked in the system it's going to have a lock on the screen.
The Chromebook is unusable until it has been unmarked  stolen.
Students, please be advised stealing another student's Chromebook is pointless, they're all assigned to a student and if found with another student's stolen device can lead to steep consequences.
Cracked Screens
When closing your Chromebook take care to check to see if they're any objects in the way when closing it such as a pencil, pen, etc.
Something as small as a pencil can crack your Chromebook screen if enough force is applied.
To prevent that double-check your laptop before you close it.