PhillyFUND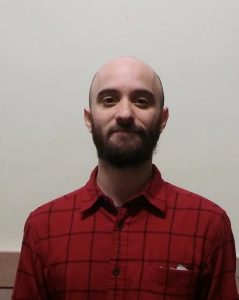 My name is Mr. Marchiafava and I teach Biology and Environmental Science at Philadelphia Military Academy. I am a Philadelphia native who graduated from Bodine High School in 2007 and Temple University in 2011. I currently live in South Philadelphia with my wife and we frequently visit the Wissahickon, Bartram's garden and other Philadelphia green spaces to hike and enjoy our natural environment. I also enjoy playing baseball, basketball and ice skating throughout the year.
I started teaching because I believe in the importance of public education for increasing acceptance between groups and gaining economic outcomes for all. I think that through educating our children together in public schools and not separating families and groups of people based on economic status we as a society will close the economic gaps that continue to separate us.
Philly Fundamentals is an independent 501(c)3 not for profit organization that serves as a fiscal intermediary between the private sector and the Philadelphia public education system. Their goal is to work directly with school leadership to align the investments of partners—private foundations, corporations and businesses, community organizations and individual donors—with the strategies that will impact the success of students attending our neighborhood public schools.
Our mission for this year is to raise $5250 to update our school auditorium that will provide a facility for instruction and exposure to the art of performance, promote pride in our school and allow our school the opportunity of infusing meaningful programming for students, parents, and local community residents. Specifically, our goal is to increase the ascetics of the space as well as to add a sound system so we can hold events with our new partner PhillyPops.