Staff Highlights
October 2021: Ms. Debra Shick (English/Drama)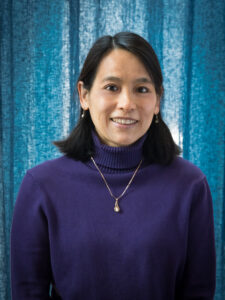 Ms. Shick hails from South Jersey. This is her second year at PMA. She has taught almost 25 years in Philadelphia at the college and high school level. She enjoys reading, taking long walks all over the city, visiting museums, watching movies, eating yummy food, and hanging out with friends and family. She also enjoys living in the city and getting to know her students and hopes to share her love of words and the power of writing with others.
April 2021: Mr. Robert Fennell and Ms. Sherri Palmer (Support)

You can find these two lovely human beings all over the school, filling all kinds of roles, and always with a smile on their faces. This famous pair of support staff members know all of the students at PMA…and many of the parents and guardians as well. They are kind, wise individuals who are always doing something to help keep the school running smoothly.
September 2020: 2LT Emilio Albright (Climate)

I was born May 28th, 1997 in Philadelphia, Pennsylvania. For most of my adolescence I was unsure of what it was that I wanted to do when I grew up. All of that changed when I attended high school and received my first introduction to the United States Army. I applied and was accepted into the Philadelphia Military Academy. While there I was inspired by the JROTC Army Instructors and found the Esprit de Corps amongst my fellow cadets to be exciting. It was also here that I grew in confidence and decided to join a lot of the leadership positions offered at the academy. It was also here that I realized that I wanted to be an Officer in the United States.
During my senior year in high school, I decided to apply and attend Temple University. After sampling multiple courses across my academic disciplines, I decided to commit to a major in Psychology and a minor in English. I also decided to follow my dream and joined the Reserved Officer Training Corp during the fall semester of my freshman year and during the fall semester of my sophomore year I was awarded the Guaranteed Reserve Forces Duty Scholarship. This scholarship also came with a contract to commission as a U.S. Army Officer in any of the sixteen branches offered to junior officers. In 2018 I attended and successfully completed the United States Army Cadet Summer Training. In the summer of 2019, I was offered the chance to return to Philadelphia Military Academy  to volunteer my services as a mentor to the JROTC Cadet Corps and by January 2020, I was offered a position to work as a member of the staff with SFC Lee in helping to maintain discipline and help to create a positive learning environment.
In May 2020 I received a Bachelor of Arts in Psychology and a minor in English from Temple University. In addition, I received my commission as a Second Lieutenant in the Air Defense Artillery Branch and chose to serve my country and community in the Pennsylvania Army National Guard. I am currently serving as the 56th Stryker Brigade Combat Team Air Defense Coordination Management Officer. I am interested in looking for an Active Duty Tour so that I can serve my country to the best of my ability and become a true steward of my profession.
August 2020: Ms. Marceline Bien-Aime (Secretary)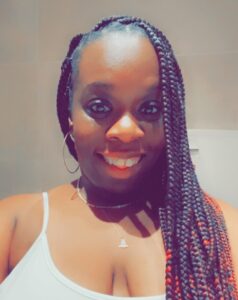 -I was born in Brooklyn NY and raised in Queens.  I've worked summer camp from ages 14-25 (with 2 summers off in-between)…it was always my favorite part of summer!
-I'm a first born generation Haitian American. My parents were both born in Haiti, and I am the youngest of three.  My dad was a social worker and my mother worked for the Department of Education in NYC for over 30 years, which nurtured my love for working with students.
-I love dancing, working retail part time, listening to music, playing PokemonGO, cooking, and hanging out in the office with some of the BEST students ever at PMA!
-I used to attend Temple University, however I am going back to school to pursue my degree in Accounting and Psychology so that I can become a HS counselor.
-I encourage everyone to get a passport and travel the world!  🙂
February 2020: Ms. Marcelina McCool (Spanish)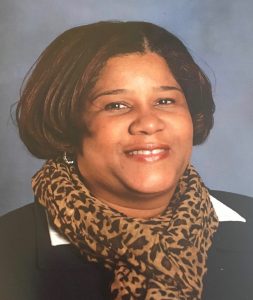 My name is Marcelina McCool. I joined the PMA family in 2018. I am a World Language Teacher with more than 20 years of experience in the state of Pennsylvania. Teaching is my passion.
I studied English Literature and History at Temple University, earned a Master in Education from Temple University as well. I have continued my studies beyond Master Program, including linguistics, language acquisition theories and practices, and literature courses in Spanish. I have recently completed a Program at University of Pennsylvania obtaining a certificate in "Project Based Learning'. I enjoy teaching not only languages, but also the cultural, social, and historical aspects of people around the world. Philadelphia Military Academy offers many opportunities for students to explore learning a second language, from basic to advanced courses. I love the opportunity to teach a variety of levels among our diverse population of students.
In my free time, I love to write, read, garden, travel to many places in the continental United States as well as abroad, and visit places in our historical Philadelphia.
September 2019: Ms. Jessica Shields (English)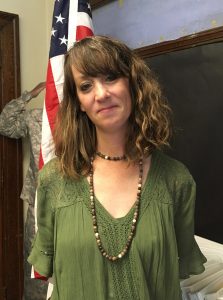 PMA would like to officially welcome Ms. Jessica Shields to our staff and English Department.
"I am a Temple University graduate and have been an educator in and around the city for twenty years. Teaching has been my calling since the age of seven. I still love what I do.
I am also the mother of two beautiful kids: a daughter, 19, and a son, 13."
January 2019: Mrs. Shellene Welsh (English/Teacher Leader)

Mrs. Welsh is a native Philadelphian, and a proud product of the School District of Philadelphia. After a career as a Cosmetology instructor and salon owner, she studied at LaSalle University and Temple University's College of Education where she was nominated for the Student Teacher of the Year Award. In February 2000, Mrs. Welsh was appointed by the SDP where she has diligently taught Secondary English and Communications related subjects such as Digital Media and Filmmaking. For the past five years, Mrs. Welsh has worked for the Philadelphia Military Academy where she has served as a Teacher Leader, AP English instructor, as well as teacher of Creative Writing and Public Speaking. She has also earned graduate degrees and certifications in Communications, Supervision in Curriculum and Instruction, and Principal K12.
In 2018, Mrs. Welsh was awarded the Christian R. and Mary F. Lindback Award for Distinguished Educators. Her sincere belief is that every child deserves the utmost respect and the best possible education experience. In addition to Mrs. Welsh and her husband of 32 years are the proud parents of two adult sons, co-founders of Harvest Ministries of Philadelphia, and A Heart for the Harvest Radio Broadcast. Her many hobbies include gardening, gourmet cooking, sewing, and writing.
December 2018: Mr. Alan Parkerson (English/Social Studies)

45% English Teacher, 45% Social Studies Teacher, 10% Hot Gas– Alan Parkerson is just one of PMA's many talented teachers. He attended Philadelphia public school himself in his home neighborhood of Frankford. Since joining PMA, Mr. Parkerson has prided himself on his honesty and friendly relationships with staff and his students– he can found with an open door and ready to talk.
October 2018: Cory Perewiznyk (Art)

Cory Perewiznyk has been teaching Art in Philadelphia since 2008 and has spent the last four years growing the Art program at PMA. In 2018, PMA received a Picasso Project Grant and under the direction of "Ms. P" and Sue Brackett, students designed and created five large scale mosaics based on ideas about community. The culminating achievements of this project were celebrated at the school's second annual art show, where students exhibited their creative passions through visual artwork, dance, spoken word, and music.
March 2018: Mrs. Erica Webster (Health / Physical Education)

Webster is a native of Roxborough and currently lives in Lafayette Hill. She is the Owner/Head Coach at DUB FITNESS, LLC. in King of Prussia. Our conversation with Webster centered around her passion for the pageant's cause to raise money and awareness for homeless female veterans across the country. Webster was motivated to raise funds through grassroots efforts and was looking to spread the word. Now, months later, not only did Webster make the top 25 that will compete in this weekend's final phase of the pageant on Sunday, Oct. 9 at Shakespeare Theatre in Washington, D.C., she's currently the runner-up in fundraising efforts with $13,000 raised by grassroots efforts alone.[/vc_column_text][/vc_column][/vc_row]